Say goodbye to 2023 and welcome the new cycle in one of the most mystical places in the world, Coba, Mayan Riviera.
Last cycle we reinvented our lives, we went from emptiness to union, from silence to celebration. This time we are gathering to keep on growing together.
This is an invitation for you to make a powerful new pledge to yourself to connect and take action with your deepest intentions. An invitation to explore and discover your path with curiosity; one where you allow yourself to play, learn and create from joy and passion.
Now is the time to awaken to your truth and take action to your future.
Our intention is to support those who seek meaning in everyday things and to be able to feel the universe and the body as parts that make up the world and time. In a world that believes in linear time, we need to integrate ourselves into our cosmic time: harmonious, beautiful and cyclical.
Now is the Time to Awaken to your Truth and Take Action to Your Future.
More than a retreat we've created an intentional journey inspired by ancient wisdom and nature to bring out the artist that lives within you. You are the artist of your life and this experience is aimed to provide you with tools, music, laughter and moments that will expand your perspective and open you to new dimensions and ways of living more authentically and aligned with your soul's purpose.
Each day is dedicated to work with an element and practices, music and experiences that support this principle and the transformation that occurs when working with each one of them. As nature transforms, so do you!
Some of our time stopping experiencies
THANK YOU! It was beyond perfect! What you created is exactly what my soul needed so much and what I'm taking to my "real" life. If all people were like you this world would be a way better place
Katya Komleva
Thank you thank you thank you for curating such a wonderful experience; I felt like I was a different person coming back! xoxoxo hasta pronto <3
Daniel Lastra
Amazing experience
Daniel Lastra
Exceptional. Truly nourishing for the body, mind and soul... deeply connecting with oneself and others
Rachel Tenenbaum
Who is this experience for
The seekers, the

dreamers ,

the wanderers and the adventurous.

The ones that know that time is the most precious resource we have and want to make

good use

of it

The ones that value experiences over materialistic goals and are not afraid to challenge the status quo.

 

The ones that want to be challenged, pushed out of their comfort

zone

and be shown a new way of celebrating, being and living.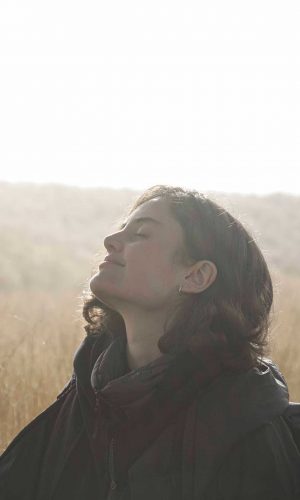 The peaceful, natural surroundings of Cobá provide the perfect environment for you to relax, recharge, focus on your practice, and connect with other like-minded individuals.
Situated 5 min away from the main entrance to Cobá, you will be secluded enough to enjoy peace and quiet but still in close proximity (30min) to the world renowned Tulum area, you will get to enjoy the best of both worlds during your stay with us.
7 days, 6 nights accommodation in a private or shared room.

3 meals a day buffet style.

Unlimited coffee, water and tea while in the property.

All activities listed in this program.

Welcome kit.

Complimentary shared shuttle from Tulum's downtown (exact location TBC) to our venue in Coba.
*What's NOT included:
Flights, Transportation to and from the airport, Alcoholic drinks, extra snacks, foods and beverages, tips, taxis or transportation expenses, travel insurance.
Limited to the first 15 participants that sign up!
Live and feel the balance of your existence
Do you dare to experience it?
Do you have any doubts?
Talk with us