Say goodbye to 2022 and welcome the new cycle in one of the most mystical places in the world, Coba, Mayan Riviera
The perfect time to redefine you
Don't you find it curious that we complain of not having enough time? Isn't it strange that every week moves faster and faster? Do you feel your life is escaping through your fingers?

Our overscheduled, hyper precise, Western approach to time can only lead us to monotony, stress and endless pursuit of illusions.

We know that we can re-shape time and find a new way to live. We believe we can stop the linear definition taught to us
Redefine our perception
Redefine the sacredness of the moment
Redefining time is redefining life.

We invite you to redefine your intention, your vision of life, your commitments, your success. Time will change your life whether you want it or not, so go deep in your experience, deep within your roots of perception.
Our intention is to support those who seek to meaning in everyday things and to be able to feel the universe and the body as parts that make up the world and time. In a world that believes in linear time, we need to integrate ourselves into our cosmic time: harmonious, beautiful and cyclical.
Who is the experience for
The seekers, the dreamers, the wanderers and the adventurous
The ones that know that time is the most precious resource we have and want to make good use of it
The ones that value experiences over materialistic goals and are not afraid to challenge the status quo
The ones that want to be challlenged, pushed out of their comfort zone and be shown a new way of celebrating, being and living
The ones that are ready to REDEFINE what life is all about
Some of our time stopping experiencies
Private Cenote Experience
Be ready to be wowed by the powerful and mystical energy of the cenotes. Experience a traditional mayan purifying ritual before jumping into the water and enjoy the healing power of these sacred waters.
Meditation Sessions
Delve into the elusive state of meditation, where every morning we will guide you beyond what you think you are and reconnect with your true essence and energy.
Yoga Practices
Practicing yoga is a way to celebrate the magic of existence through our bodies. This ancient practice teaches us to have discipline in life and build resilience and awareness of everything we are beyond the physical shed.
Sunrise NYE Celebration
We created a new way of ringing in the new year! Welcome the first sunrays of 2023 surrounded by lush jungle and a conscious and inspiring crowd of like minded people. Live music by our talented special guests, sacred cacao elixirs + a special brunch full of delicious food… and many more surprises.
Temazcal
The temazcal represents the earth, the goddess who sustains us and gives us life. The womb of mother nature invites you to purify yourself through heat, steam and sweat, in communion with nature and medicinal songs.
Inversion Workshop
A thorough 2-hour workshop that combines practical and theoretical knowledge. We will guide you with special techniques, props and variations for a safe inversion practice.
A break for your mind and your body, from your day to day stresses or busy-ness. An incredibly rejuvenating experience by removing yourself from your common place in order to provide a beautiful setting for reflection and regeneration. Meet incredibly unique and beautiful people, and meet more of yourself.
8 days, 7 nights accommodation in a double or private room
3 meals a day buffet style (plant based options and chicken – locally sourced fish available -)
Round transportation airport – hotel – airport
Coffee, water and tea at the hotel throughout your stay
Daily yoga and meditation classes
Temazcal ceremony
Nightly bonfires with live music
Ancestral purification ritual in a cenote (private visit for our group)
The primordial sound journey (sound healing in a surprise venue)
Sunrise NYE celebration and other activities to be announced!
*What's NOT included: Flights, Travel insurance, Tips, Extra activities not described on final program, On site transportation, Alcoholic beverages.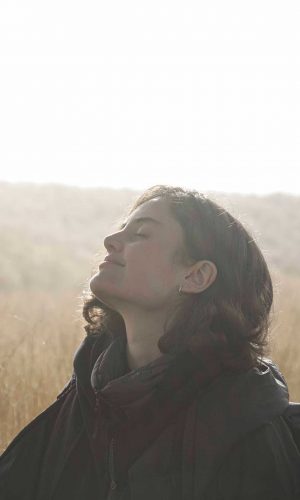 Lola Villa
Electronic Music Composer and DJ
Eddy Rolon
Multidisciplinary musician and actor
Caro Pérez
Ontological, spiritual coach and professional musician
Hidden deep in the jungle and surrounded by some of the most ancient ruins of the mayan civilization, our playground for the week is a hidden oasis where time has stopped. 
Situated 5 min away from the main entrance to Cobá, you will be secluded enough to enjoy peace and quiet but still in close proximity (30min) to the world renowned Tulum area, you will get to enjoy the best of both worlds during your stay with us.
Pricing
Full Experience: 8 Days
Phase 1:
Private Occupancy
Phase 1 Private Occupancy
Live and feel the balance of your existence
Do you dare to experience it?
Do you have any doubts?
Talk with us